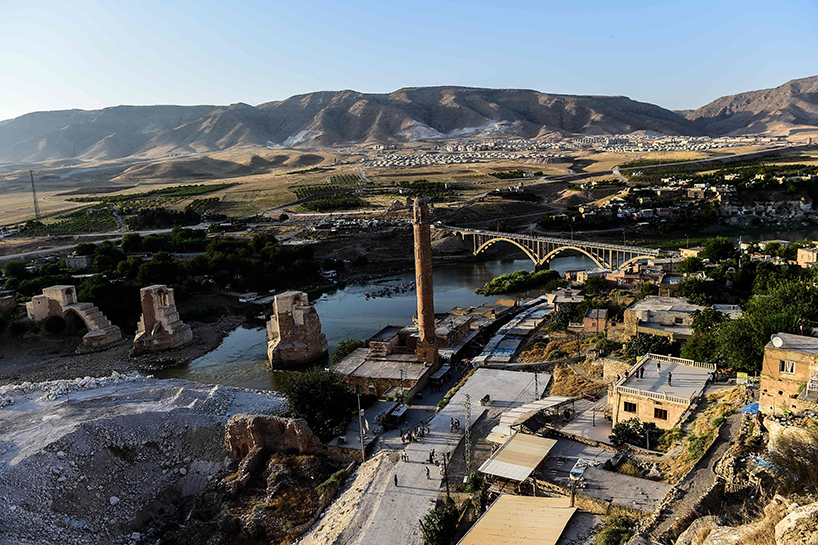 Hasankeyf, an ancient town that sits in the Tigris River Valley, has seen at least 20 civilisations rise and fall since the birth of civilisation. One of the oldest continuously inhabited human settlements in the world, today it seems the current residents will be its last.
The Turkish State GAP hydroelectric project, and the completion of the Ilisu Dam in particular, mean the dam reservoir is due to be filled in the next days, and Hasankeyf will be under water, along with 199 other towns and villages.
The Turkish government announced recently that on 10th June 2019 it will start filling the Ilisu Dam reservoir. There has been a long campaign against this dam, and the GAP hydroelectric project it is a part of, for two decades. The entire project has already been called off several times due to campaigns.
Up to 100,000 people will be displaced or otherwise severely affected by Turkey's GAP hydroelectric project, with unique ecological habitats and ways of life destroyed, and water detained to Iraq and Syria by up to 43%. Water is being used as a weapon to further the assimilation policies of the Turkish State and to destroy history and culture, including that of the Kurdish, Armenian and Assyrian populations and their histories. This is also water used as a weapon of war against the modern day states of Syria and Iraq, to cut the water to these countries as Turkey is upstream from them. The hegemony of the GAP project will also destroy opportunities for local sustainable grassroots cultural and economic developments.
THIS IS AN ECOLOGICAL, CULTURAL AND HISTORICAL DISASTER
Since 15th May, 2019 more than 120 civil organizations from Turkey, Iraq, Iran and other countries of the world released a statement calling on the Turkish government to stop the destructive Ilisu project and initiate a new process in the Tigris Valley. They also called on the civil public to act against the flooding of the Tigris Valley, which would also cause grave damage to downstream regions in Syria, and particularly in Iraq. If completed, the Ilisu Dam will be an incomparable social, cultural and ecological disaster for a big part of Mesopotamia!
Hasankeyf has now become an icon of resistance. It is not too late to save this city and stop the incredible ecological, cultural and historical devastation that will come with the completion of the Ilisu Dam and the wider GAP hydroelectirc project.
On 7 and 8 June 2019, the Kurdistan Solidarity Network and our friends and allies will join others all over the world in rising our voices in opposition to the Ilisu Dam.
See here for details of the demonstration in London on 7 June, 2019.
See here for more details about the dam and the campaign to resist it.