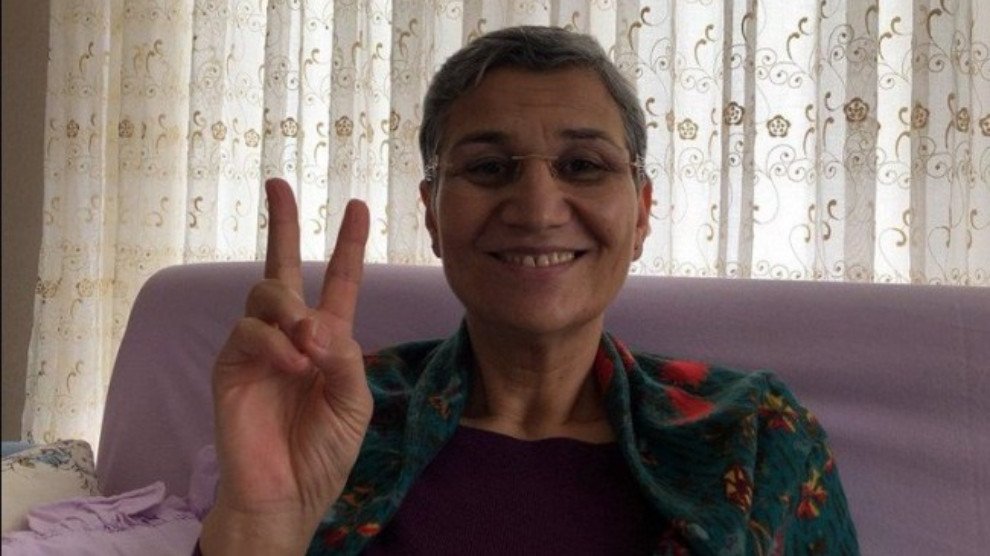 Leyla Güven stopped eating on 8 November 2018, beginning a historic wave of hunger strikes which today have claimed victory.
At the time she began her strike, Leyla was incarcerated in a Turkish prison for a tweet criticising the Turkish State's invasion of Kurdish Afrin canton in Rojava, Northern Syria. She was an elected MP with the pro-Kurdish, feminist and LGBT-friendly HDP party. Leyla was later released in a state strategy designed to divert attention from her cause, but most elected HDP officials are currently in prison facing trumped-up 'terrorism' charges.
7,500 Kurdish people joined Leyla in her struggle, going on hunger strike around the world, the vast majority of these have been prisoners in Turkish jails. Their demand the same: break the isolation imposed on Kurdish leader and political prisoner Abdullah Ocalan.
Ocalan is seen as the key figure in re-establishing a path to peace and freedom in Turkey, Kurdistan and the wider region. The Turkish State severed contact with Ocalan in 2015, at the same time they sent the tanks and bombs into North Kurdistan (the southeastern region of Turkey) to crush the municipal gains that had been made there, smashing the peace process that Ocalan had been negotiating.
Thanks to this truly historic wave of resistance, in May 2019 Ocalan has been granted two visits with his lawers – the first since 2011.
Ocalan hand-wrote and signed this letter, which has been communicated to those on hunger strike:
"Dear comrades,
In light of the wide-ranging statements my two lawyers will be making, I expect the protests, especially of the comrades who have committed themselves to hunger strikes and death fasts, to come to an end. I would like to express that your intentions with regards to me have been realized and I present to all of you my deepest affections and gratitude.
In fact, after this point, I diligently hope and expect you to accompany me with adequate intensity and will power.
With lasting affection and regards,
22 May 2019, Imralı Prison
Abdullah Öcalan"
Today, after 200 days without food, Leyla Gûven announces that thanks to this message, she will end her hunger strike action.
Deniz Kaya on behalf of 7 thousand PKK and PAJK prisoners in Turkey and North Kurdistan, has announced their hunger strike and death fast actions will also end.
Imam Sis in Wales has also announced that he will end his hunger strike, adding that "ending the hunger strike does not mean the end of the struggle against isolation. In fact, we will continue to struggle in other forms to ensure isolation is definitively brought to an end."
All 7,500 hunger strikes with the same demand are now expected to end – their demand has been reached, but the struggle will continue, for peace and to ensure that the isolation is not broken again.