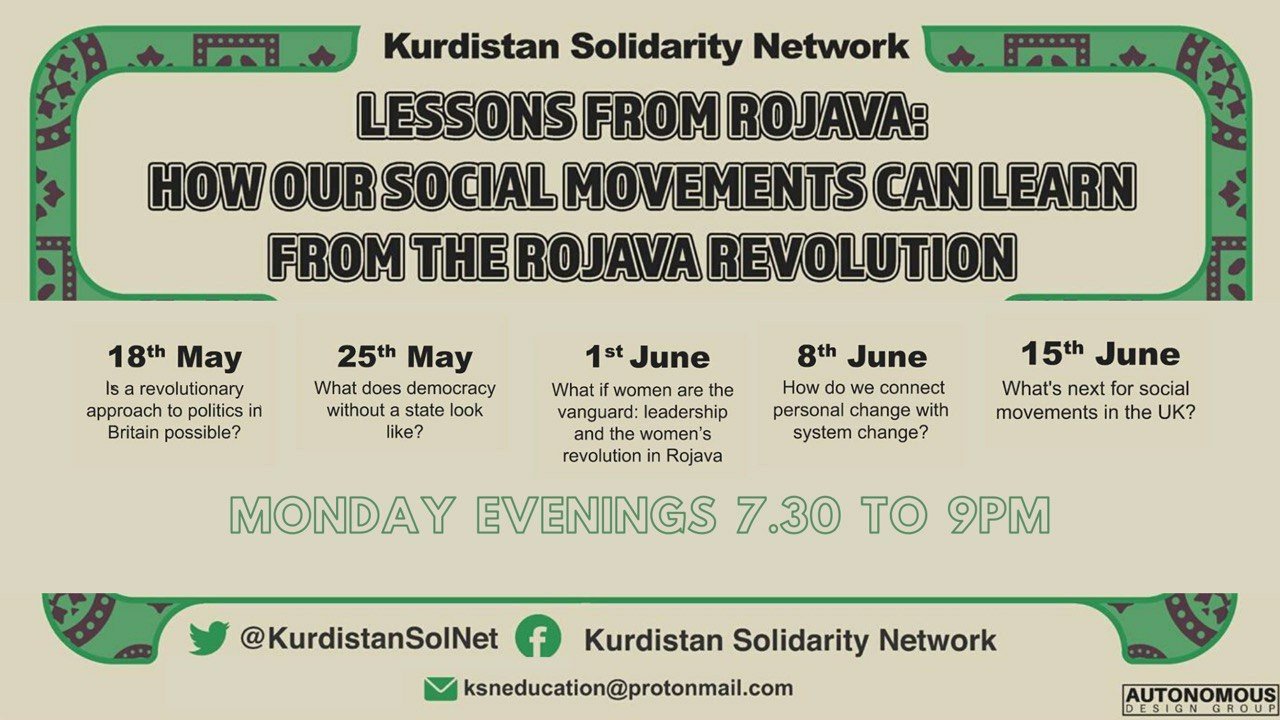 On Monday the 18th of May the KSN Education Working Group began the online seminar series Lessons from Rojava: How our Social Movements can Learn from the Rojava Revolution.
This first session had the broad theme 'Is a Revolutionary Approach to Politics in Britain Possible?', and included a brief overview of the Kurdish Freedom Movement's history and development from KSN organiser Nik Matheou, a discussion with Elif Sarican from the Kurdish Women's Movement on organising in the UK, and two videos from internationalist and KSN organiser Viyan on her experience in Rojava and reflections for organising in the Irish and British isles. The session ended with questions to the three participants, before some music from the persecuted Turkish and Kurdish socialist band Grup Yorum.
To download the full audio recording of the session see here. Also to watch the video of the full session on Facebook click here.
We've put up both videos Viyan recorded so that they can be watched separately:
And the recording from Grup Yorum can be seen in full here: