About Us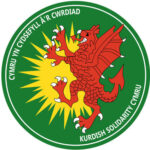 We are a grassroots group across Wales in solidarity with the Kurdish freedom movement. We formed to support the Kurdish People's Assembly Wales during the hunger-strikes where İmam Şiş, Welsh-Kurdish activist living in Newport, alongside thousands of others completed a historic hunger-strike to end the illegal isolation of Kurdish political leader Abdullah Öcalan.
Upcoming Events
There are no upcoming events at this time
Help Wanted
If you live in this area and would like to get involved, please get in touch!
Related Posts
Contact Us