During this week we have been commemorating and remembering friends who have passed away, those we have lived and struggled with, in hardship and joy. More info about this here.
We ask that people do not share this post on social media, out of respect for the comrade and because he preferred to not share personal stuff on it.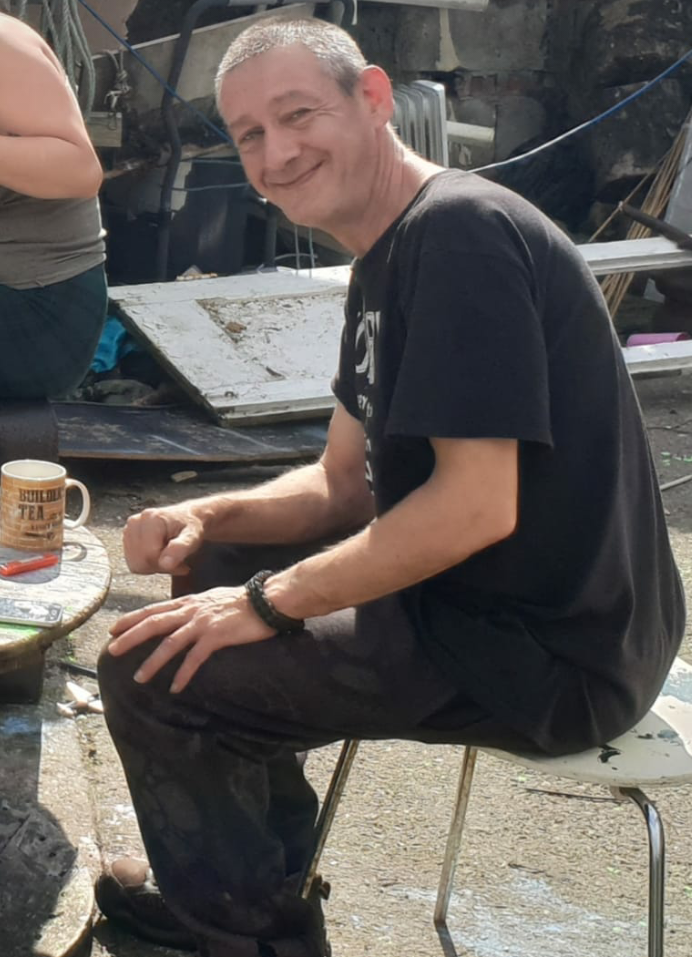 Skan 20.1.72 – 19.1.21
Heval Skan was an ace (his favourite word) person who, despite or to spite his mental health issues, tried always to have a positive outlook and find goodness in people and situations. Always sociable, often mischievous, Skan was curious and enjoyed solving problems, helping friends and strangers, learning new stuff and sharing knowledge.
A long-time activist, both pro and reactive, Skan did tech and helped create solar rigs at squats, free parties, protest camps and for different campaigns. He became involved with Kurdish solidarity work during the hunger strikes in 2018, going on demos, protests and helping with tech/media stuff for Kurdistan Solidarity Cymru, Boycott Turkey and the Water for Rojava campaign. He was also involved with the #PhoneCredit4Refugees initiative.
During lockdown, Skan was good company and we regularly attended and discussed the many Kurdish zoom educations and went on crazy banner drop missions!
Skan will be missed for his love, loyalty and his mischievous humour.
Rest in Power brawd (brother)