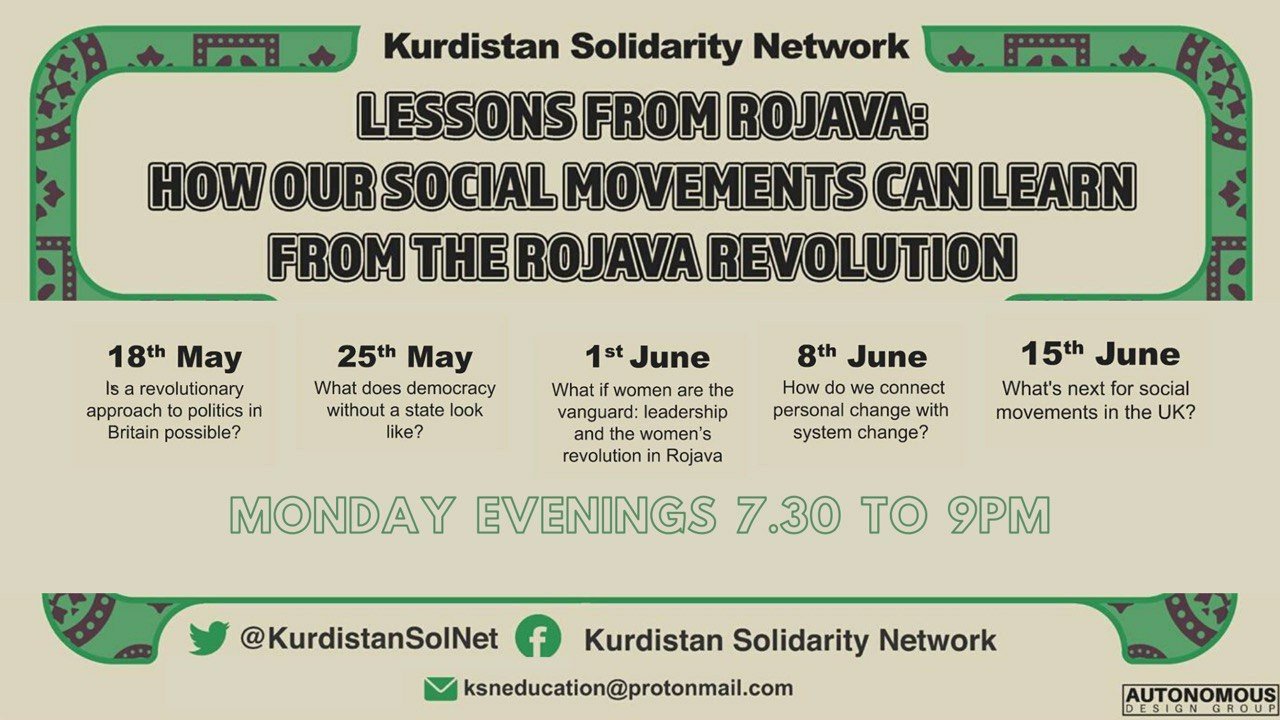 On Monday 8th of June, the KSN Education Working Group continued the online seminar series Lessons from Rojava: How our Social Movements can Learn from the Rojava Revolution.
You can watch the video of the full session on Facebook or you can download and listen to the audio recording here.
This fourth session asked the question "How do we connect personal change with system change?"
The ideology and practice of the Kurdish freedom movement places emphasis on liberating ourselves from internalised capitalism, patriarchy and oppression. In this session we explored the tools and techniques which are used to work towards the creation of a liberated mentality.
In this session, we heard from Dilar Dirik from Cenî Kurdish Women's Office for Peace, an institution of the Kurdish Women's Movement in Europe, and Arîn Helîn from Jineolojî and the Rojava Azadî Madrid collective. They spoke about liberalism, an ideology essential to the capitalist system that puts individual freedoms over society, and why a culture of organising that places love, care and friendship or 'hevalti', at the centre is important for countering the ways in which the system manifests inside of us.
We played a recording from Mustafa Sarıkaya, a revolutionary who has been with the Kurdish freedom movement since 1978. He was part of the movement's early mobilisation efforts and spent 20 years in a Turkish jail.
The session ended with a demonstration of the practice of tekmil – of giving criticism and self-criticism among comrades in order to help each other grow.