Repression & Resistance in North Kurdistan (Glasgow presentation & discussion)
March 19, 2022 @ 18:00

-

21:00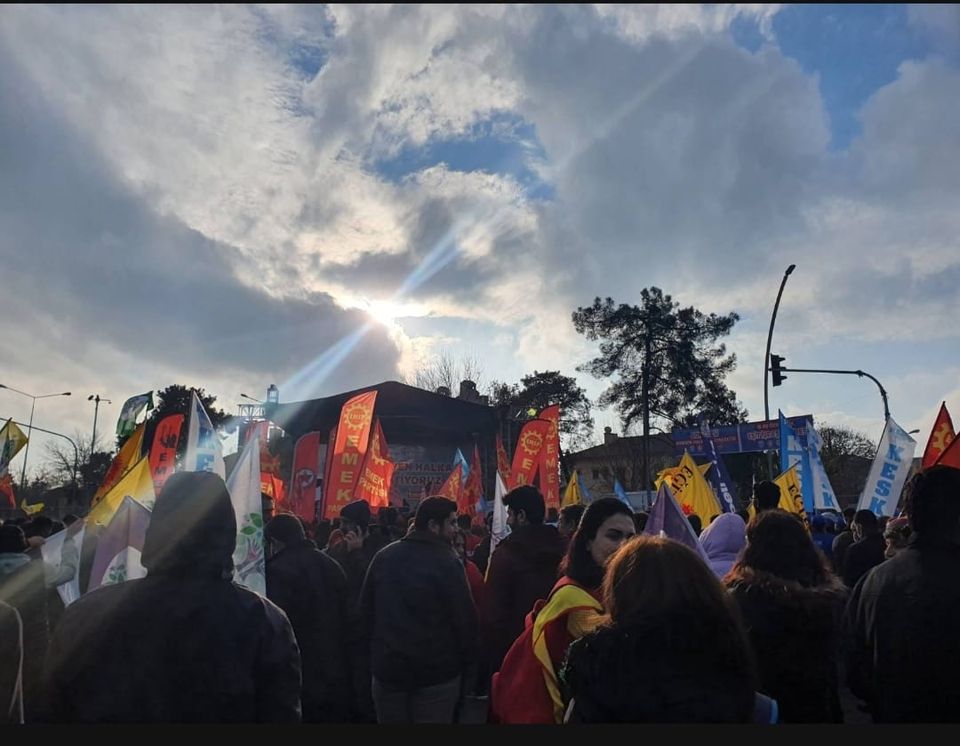 Firsthand accounts from Bakur
The revolution in Rojava has inspired revolutionaries worldwide. But the movement in Rojava has its roots in Bakur (North Kurdistan), within the borders of Turkey.
In Bakur, a movement for stateless democracy gathered momentum from 2013. The Turkish state fought back, besieging Kurdish cities, imprisoning 10,000 people and shutting down organisations connected with the movement.
6 of us from Bristol defendant and prisoner solidarity groups and the Bristol Kurdistan Solidarity Network visited North Kurdistan (Bakur) in December as part of a delegation. While there we met with several organisations, including left wing union confederations, co-operatives, the Mesopotamian Ecology Movement, women's structures, the HDP, and the TUHAD-FED prisoner support organisation in Amed (Diyarbakir). We learnt how their works are going, and told them about our struggles in Bristol.
We will give a presentation briefly covering the situation of the various groups we spoke to, focusing on resistance to state repression, and the infrastructure that exists in Bakur to support prisoners. We hope that it will give us inspiration for our organising here as well as a chance to discuss ongoing solidarity with Bakur.
Kids are welcome. Light refreshments provided. Free event, donations to venue suggested.
Contact scottishsolidaritywithkurdistan@outlook.com if you have any questions or access needs.