What happened in Paris? – Online infocall on the attack in Paris and the current situation
December 28, 2022 @ 19:00

-

21:00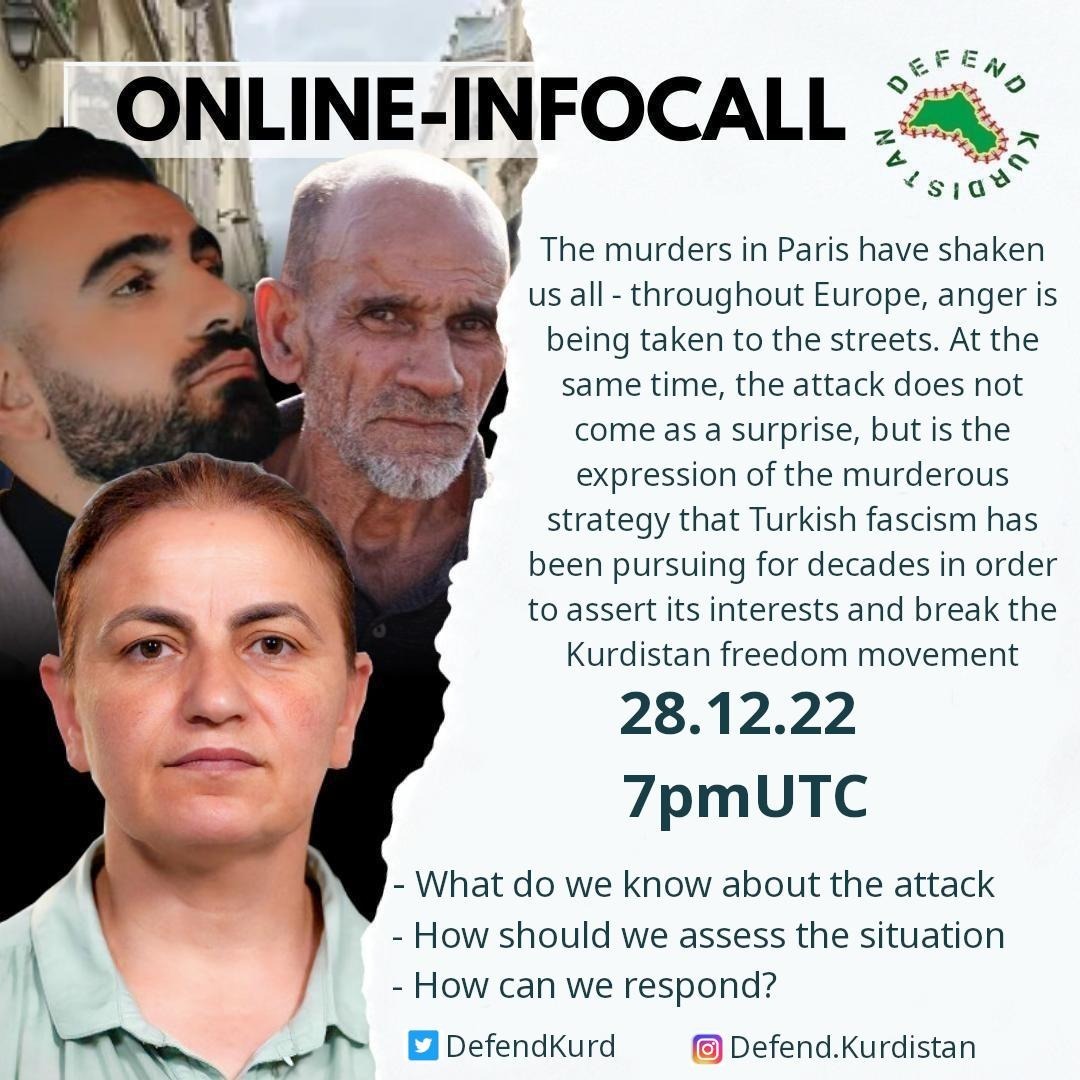 The murders in Paris have shaken us all – throughout Europe, anger is being taken to the streets. At the same time, the attack does not come as a surprise, but is the expression of the murderous strategy that Turkish fascism has been pursuing for decades in order to assert its interests and break the Kurdistan freedom movement.
On 28 December at 7pm UTC / GMT, we invite you to an open info call, where we will summarise what is known about the assassination in Paris so far, what the Kurdistan freedom movement's assessment of the assassination is and what our response to it can be.
Link to the meeting (registration required):
https://us02web.zoom.us/meeting/register/tZElf-morDwsHtZRX1xm_UGiHmi5ZeJYiCHp
Forward the message to all solidarity structures, groups and persons!
DefendKurdistan, Kurdistan Solidarity Network and Scottish Solidarity with Kurdistan