Edinburgh Demo: Defend Kurdistan!
December 3, 2022 @ 12:00

-

14:00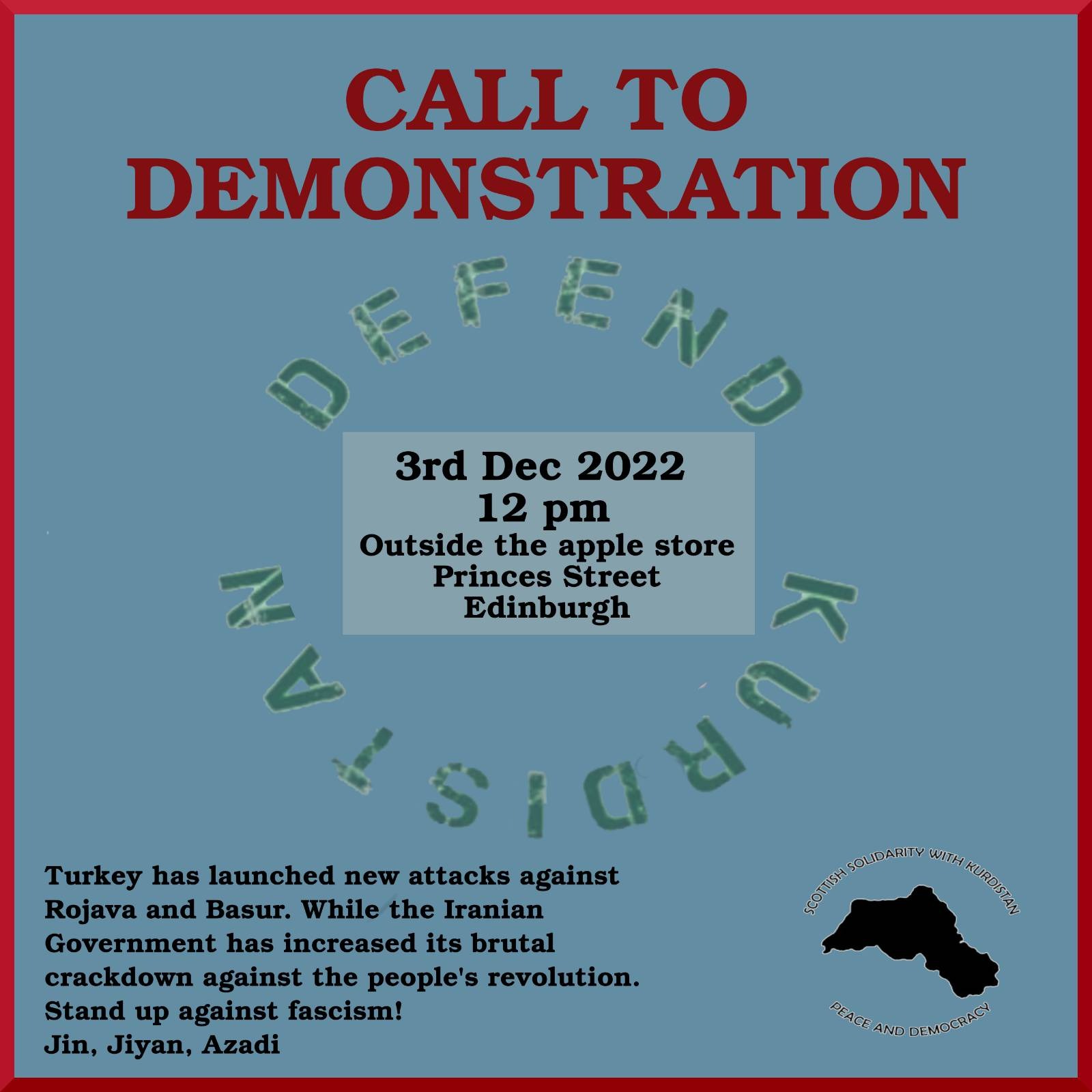 Saturday 3rd of December
12pm
Outside the apple store on Princes Street, Edinburgh
Facebook event
Over the last few months we have seen increasing atrocities inflicted on the people of Kurdistan. This has included the fascist Turkish state using chemical and other illegal weapons in south Kurdistan, and repeatedly bombing civilian targets in Rojava, west Kurdistan. The Iranian regime, attempting to brutally crush a rebellion, has targeted Kurds and Kurdish regions, including the use of live fire against civilian demonstrators.
These attacks are at their most intense right now. Western states remain silent or actively complicit, raking in money from the war industry while their people at home watch living costs soar and see their own rights stripped away.
We will not be fooled: an attack on Kurdistan is an attack on us all. Until such gross violations are held to account, the situation will only get worse everywhere. We stand together, the people of Scotland and the Middle East, against imperialism and fascism in all its forms. All across the world, people are taking to the streets to show their support and solidarity.
Scottish Solidarity with Kurdistan
Down with fascism!
Jin Jiyan Azadi!
Learn more: defend-kurdistan.com